Maison Montagut
One Nation Paris Outlet
Maison Montagut est une marque de vêtements en maille pour Homme et Femme créée en 1880. Nicolas Gros et Marine Lozet-Gros, les dirigeants d'aujourd'hui issus de la 6ème génération, ont pris les rênes de cette entreprise familiale française il y a quelques années. Nourris du patrimoine familial, ils insufflent leur touche de modernité et d'émotion pour faire vivre le spécialiste de la maille.
À l'époque, c'était une usine de fil de soie près de Saint-Sauveur-de-Montagut (Sud Ardèche), qui s'est réorientée après-guerre vers le tricotage de maille en démarrant la création de pulls et polos en maille pour l'homme et la femme.
Aujourd'hui, l'entreprise connaît un nouveau virage et donne naissance à Maison Montagut.
Maison Montagut est un concept qui permet à cette marque attachante de se revendiquer expert maille en élargissant son offre produit à des produits déco maison, des accessoires de voyage, des cadeaux naissance, toujours autour du savoir-faire du tricotage.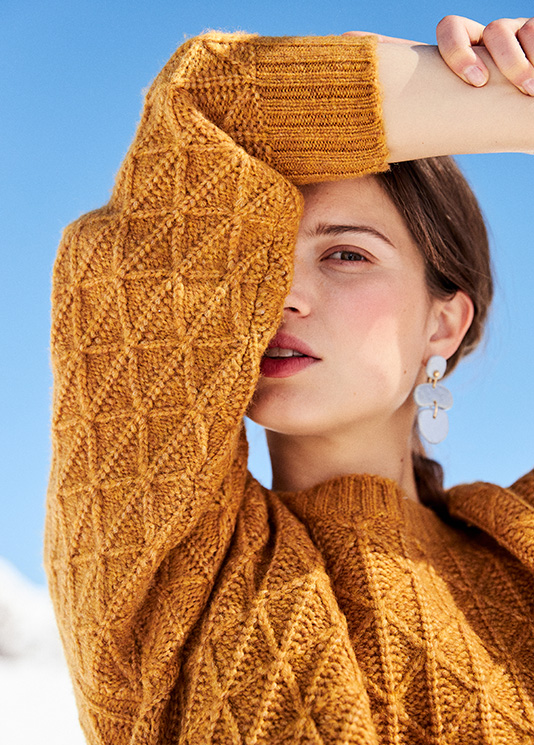 Practical information
Maison Montagut
Maison Montagut Outlet offers One Nation Paris its collections marked down all year-round with reductions of between -30% to -70% off regular retail prices depending on the time of year (see conditions in store).