Stock C
One Nation Paris Outlet
Retrouvez les marques Forestland et Cerruti dans la boutique Stock C à One Nation Paris Outlet.
FORESTLAND
Forestland, créée en 1999 par Philippe Journo, est née de l'idée de transposer les enjeux écologiques dans le domaine de la mode. L'idée qui concrétisé cet engagement, qui est aujourd'hui le produit-phare de Forestland, est la gamme de doudounes éco-responsables. Ces doudounes se composent d'une éco-fourrure et d'un duvet synthétique, ainsi que des matériaux non-polluants.
En collaboration avec des ingénieurs spécialisés dans les matières innovantes, Forestland a développé un des premiers modèles de doudoune chauffante. Ce modèle de parka vous offre une chaleur et un confort inégalé pour vos activités de ski, pêche, équitation, 2 roues…
CERRUTI
Cerruti, la parfaite alliance du raffinement italien et du style parisien.
C'est en 1881 qu'Antonio Cerruti ouvre un atelier de tissage à Biella, une ville italienne. Cette petite entreprise familiale ne tarda pas à se développer. Au cours des décennies, Cerruti a su construire un véritable empire du luxe se déclinant tout autant dans l'univers du prêt-à-porter que dans celui de la parfumerie.
Cerruti est une marque qui fait aujourd'hui figure d'excellence, de modernisme et de raffinement.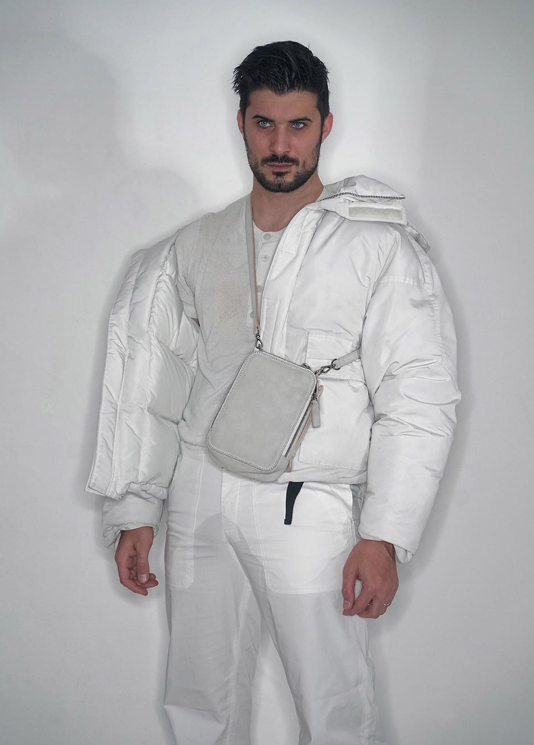 Practical information
Stock C
Stock C Outlet offers One Nation Paris its collections marked down all year-round with reductions of between -30% to -70% off regular retail prices depending on the time of year (see conditions in store).