Combine sight-seeing and shopping therapy at the One Nation Paris Outlet mall!
France has recently flung its doors wide open to travelers from all over the world following its pandemic-induced shutdown. Naturally, tourists have been flocking back to this, the world's most popular tourist destination, in huge numbers this summer season. Globally renowned for its historic châteaux, beautiful scenery and food and wine, the country – and above all, the capital city, Paris – is also seen as a hot destination for discerning shoppers.
An ideal location for shopping and sight-seeing– One Nation Paris
When reaching One Nation Paris Outlet, you will have the opportunity to try and buy the most glamorous French and Parisian brands at outlet prices. While doing so, you will even get closer to Château de Versailles (one of the most iconic monument in France) and to Thoiry Zoo, a perfect place for families to see wild animals "in real".
Do not hesitate to contact our Welcome Desk (+33 (0)1 72 87 90 11 or contact@onenation.fr). Our Team will be delighted to help you out, by booking a taxi for instance.
Competitive prices on the biggest names in fashion and homeware
The most stylish brands available at outlet mall prices
Paris is justifiably viewed as an incredible city to go shopping, especially for designer clothes and stylish items and accessories for the home.
Did you ever dream of a unique place where you could find all French and Parisian fashion and lifestyle brands? Welcome in One Nation Paris!
What's even better, One Nation offers significant discounts over 400 brands. These start from 30% off normal retail prices and can go as low as 70% off!
Big fashion names include Les Galeries Lafayettes l'Outlet, Maje, Sandro, Zadig & Voltaire, Levi's, New Balance…, The great outdoors is catered to by Columbia, Rossignol and Quiksilver and there are lots of options in the sphere of kids' fashion too, including Kid's Around (Kenzo kids, Boss kidswear and Karl Lagerfeld Kids..), Cyrillus, Tartine et Chocolat. And we haven't even begun to talk about lingerie, shoes, accessories, interior design and beauty products!
One Nation Paris Outlet, the largest care and beauty products offer as well
One of the trump cards of the One Nation outlet mall in Paris is surely its personal care products store, the 'Lafayette Para One' parapharmacie. This 2,100m² store stocks over 40,000 different products ranging from everything from cosmetics to pet food!
Discover ParaOne, France biggest health and beauty store. Most fancy and famous brands of total care like Nuxe, Cudalie, Avène, Vichy. Estée Lauder Group has also settled in One Nation Paris outlet center, under the name of The Cosmetics Company Store. Any Estée Lauder, Mac, Tom Ford, Jo Malon, Origins at outlet prices.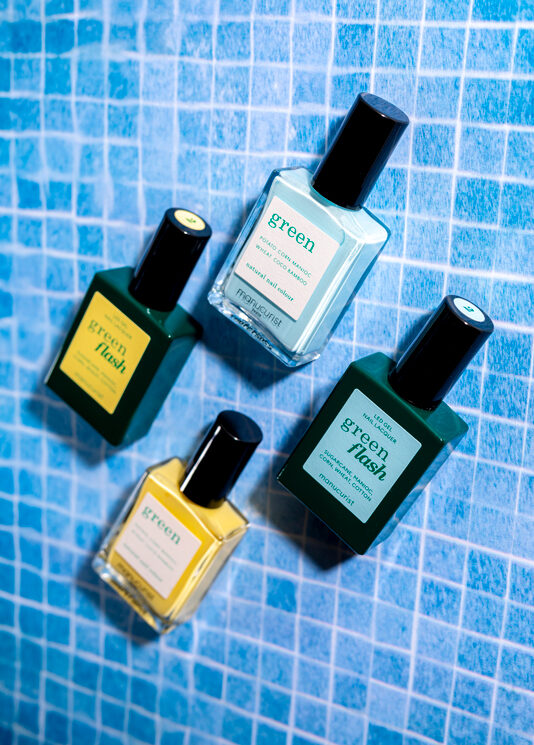 One Nation Paris: showing that shopping doesn't have to be stressful!
Convenience and a user-friendly experience are key at One Nation Paris
First of all, One Nation Paris Outlet is an open sky mall. What is more joyful and relaxing than shopping under a blue sky ?
Practicaly, you might want to head to the welcome center, which will give you helpful information about services like hands-free shopping, how to apply for a tax refund (for non-EU residents) or where to find an alterations service if your new purchases need a little tweaking.
Great restaurants, a pleasant setting and France's largest personal care products store!
Shopping can definitely help you to work up an appetite: thankfully, the One Nation Paris outlet mall is very well supplied with a range of eateries boasting no fewer than five restaurants and cafés. Whether you want Lebanese, Italian or Japanese cuisine or maybe just a burger or a coffee and something sweet, there's something here to suit all palates!
The entire outlet mall is organized around open-air spaces and walkways (albeit with a section of glass roofing to provide shelter from the elements). This gives the centre a feeling of airiness and lets plenty of natural light in.