Previous
Shopping Outlet Paris : magic way to One Nation Paris
One Nation Paris welcomes you for a fancy and magic shopping outlet Paris, from Christmas to January Sales
Next

Your all-in-one Christmas retail experience at One Nation, Paris
The One Nation shopping outlet in Paris is the perfect place to find all your Christmas gifts without having to travel back and forth through crowded streets and not-so-festive traffic jams. As well as a massive selection of 400 top brands in 90 different shops, you'll find seasonal entertainment, great dining and jaw-dropping bargains all thrown into the mix to help make your Christmas a very merry one!
Christmas fun & great gift ideas at the One Nation shopping outlet, Paris
Many of us love a bit of retail therapy – we're the kind of people for whom the words 'Paris shopping outlet' spell something magical. Others may be harder to convince, especially amidst all the busyness of the Christmas season. With this in mind, the team at One Nation have done their absolute best to ensure that your shopping experience here is fun, rather than frenetic.
If you've got young children in tow, it's sometimes hard to know how to keep them entertained on a shopping expedition. Thankfully, One Nation has put a lot of thought and effort into ways of keeping your little ones amused – and giving you something of a break. The younger ones will especially appreciate a visit to Father Christmas – he swings by on weekends and the Wednesday and Thursday before Christmas Day itself. If you should miss him, there's a handy letter box into which you can pop your present requests! A little train will run on Wednesdays, weekends and every day from the 18th to the 26th of December, while a mini-skating rink will be open from the 18th of December all the way through to January 2nd. Meanwhile, on the 18th and 19th December respectively, everyone can enjoy Gospel and Jazz courtesy of professional musicians.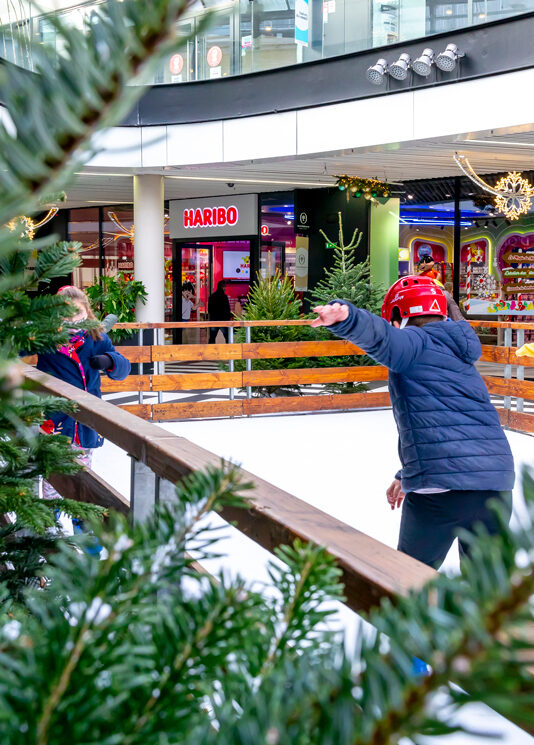 Almost 100 stores to answer your shopping outlet Paris needs
Of course, the main reason for visiting this Paris shopping outlet remains its huge range of stores. Hundreds of the most chic fashion and lifestyle brands known to humankind are just waiting for you – men's, women's and children's clothing, accessories, footwear, sports and fitness gear, interior design items, deli-style food, bedding and more. Big names include Galeries Lafayette's outlet store, Levi's, Vans, Desigual, the Kooples, Gant, Armani and Claudie Pierlot. And that's not to forget some recent additions to the One Nations stable, ranging from S. T. Dupont, purveyor of luxury handbags, lighters, pens and watches; famous lingerie name Etam; Suncoo, a Parisian-based women's clothing brand and denim specialists, G Star Raw.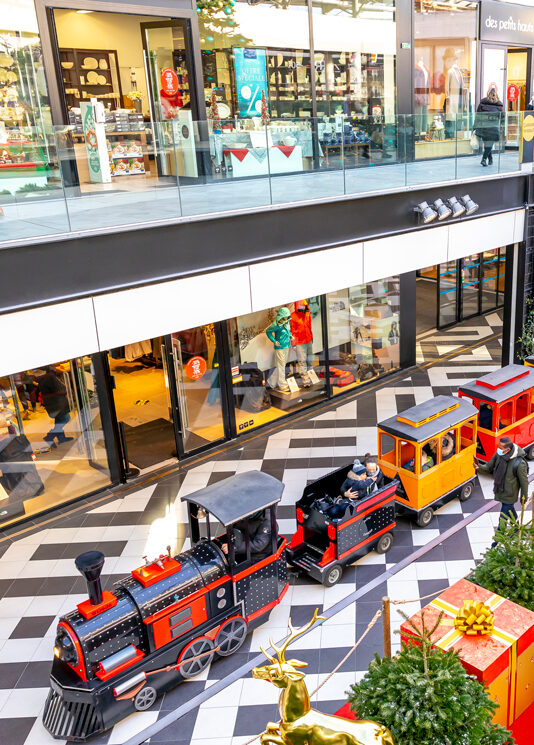 Stress-free, budget-friendly ways of finding the perfect present
The great thing about outlet shopping in Paris is the constant stream of special offers on a wide selection of quality brands, just waiting for you to swoop! Such is the variety of shops at One Nation that you can find gifts to suit everyone, no matter their personality or favourite leisure pursuits.
For example, winter sports lovers and fans of the great outdoors are well-catered to with stores like Columbia, Rossignol, the North Face and Geographical Norway.
For those at the other end of the sporting spectrum whose idea of a good time involves getting cosy and treating themselves with something delicious, you may want to visit the Lindt and Kusmi Tea boutiques, browse luxury throws in Yves Delorme – and, if venturing outside should become an absolute necessity – wrap up snug in gorgeous, super-warm cashmere from Parisian knitwear label, Notshy. And remember – all this is at prices that are anything from 30% to 70% lower than what you'd normally pay on the high street.
As well as the specially laid-on Christmas entertainment, there are plenty of opportunities to take the weight off your feet and enjoy something to eat and drink: the Illy Café for a selection of carefully-crafted sweet and savory treats – not to mention superb coffee – the Maison Foude for something more substantial in the shape of burgers and salads, the Trattoria Locale for all your favorite pastas and pizzas, Eat Sushi for something a little different and last, but definitely not least, the Lindt Chocolate Bar!
Many services for a great experience, from Christmas shopping to January Sales!
A number of amenities will help make your visit to this Paris shopping outlet even easier. These range from services like hands-free shopping and in-store alterations and repair to free parking (1,250 spaces, just a 25-minute drive from the Pont de Saint Cloud). The centre is also accessible via public transport (the line N Transilien suburban train service and the route 8 bus service).