One Nation Paris
Fashion & Lifestyle Outlet

ONE NATION PARIS
A UNIQUE BRAND SELECTION
AT A UNIQUE OUTLET PRICE
One Nation Paris can be found in the commercial zone of Plaisir/Les Clayes in the western Suburbs of Paris. It Is 30 minutes from Paris and 10 minutes from the Palace of Versailles.   One Nation Paris is the largest outlet shopping center in France dedicated to fashion and lifestyle brands: women, men, sports, children, shoes & accessories, home & interieur design.
One Nation Paris offers reductions of between 30 and 70 percent on over 400 top brands in comparison with traditional retail prices.
You will find the essential outlet brands at outlet prices:
Samsonite – Guess – Levi's – Maison 123 – Caroll – Café Coton… and many more !
Premium and Lifestyle brands:
Sandro – The Kooples – Zadig&Voltaire – Maje – Claudie Pierlot – Liu Jo – Gerard Darel… and many more!
A selection of exclusive French brands with the latest fashion trends:
American Vintage – Zapa – agnès b. – NOTSHY – Bensimon – Des Petits Hauts… and many more
Sportwear:
The North Face – Rossignol – New Balance – Vans – Columbia… and many more !
With over 2000 m², Galleries Lafayette Outlet offers a selection of more than 100 brands. Within the children's section of One Nation Paris, you'll find brands such as:
Béaba – Cyrillus – Kids around – Tartine et Chocolat – IKKS… and many more !
Home goods and decoration:
Home & Cook – Villeroy & Boch – Garnier-Thiebaut – Blanc Des Vosges – Madura – Yves Delorme – Du Bonheur dans la Maison – Tempur…
One Nation Paris also offers the following exclusive brands that you will not find elsewhere in outlet centers like:
Brooks Brothers – Majestic Filatures – Pyrenex – Liu Jo – agnès b. – Jump&Co – Tartine et Chocolat… !
And Para One, the largest health and beauty store in France at Outlet prices ! Find the most renowned French and international brands of beauty, organic & natural healthcare products, animal care, anti-age, weight reduction, nutrition and products for children and babies.
At One Nation Paris you will find a range of exclusive, high end restaurants and gourmet snacking options where you can take a moment to unwind during your shopping. Discover the Italian classics at the restaurant Trattoria Locale. Try a gourmet burger with a twist or build your own salad from the salad bar at Maison Foude; or for those who have a taste for Japanese gastronomy check out Eat Sushi.
Need a break? Sit back with a coffee or hot chocolate at Lindt or enjoy a tea at our Kusmi Tea store or gastronomic products offered by Oliviers & Co.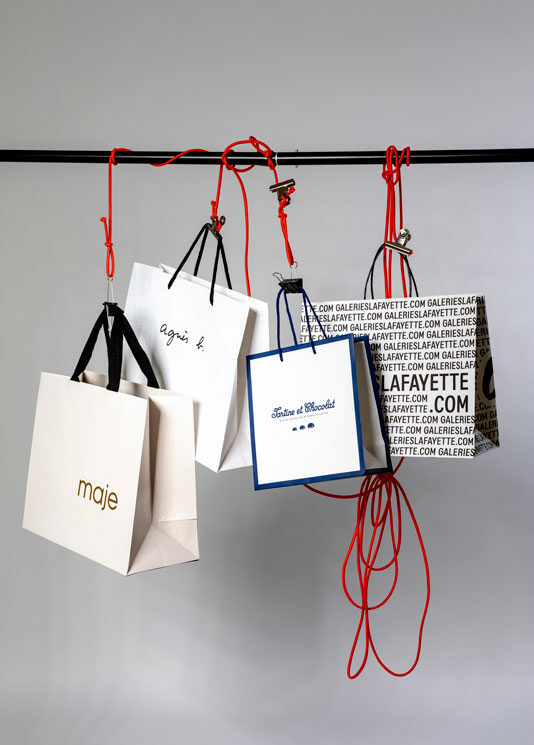 ONE NATION PARIS
FOUNDED AND OWNED BY A FAMILY OF FRENCH ENTREPRENEURS
One Nation Paris is the only outlet shopping center 100% "made in France". In addition, its architecture is highly inspired by the French architectural heritage and its design expresses the magic of its major tourist attractions. One Nation Paris offers an exclusive selection of French brands up to date with the latest fashion trends and is entirely owned by a family of French entrepreneurs.
The family adventure started four generations ago (1950s) in the Nord-Pas de Calais region. Louis Catteau owned at that time a chicory roasting business and a wholesale grocery business. His two sons, Jacques and Jean, joined him in developing the business. In 1968, they opened their first supermarket under the name of CEDICO. The third generation of the family joined them in 1990 and the company is then listed on the stock market. Three years later, the Catteau Group, which has more than 92 stores and around 3,000 employees, is bought by the British distributor TESCO.
The family created the company CATINVEST and acquired in 1995 a real estate business founded in 1893 by Ferdinand Boire, the then director of the Postal service. Civil protection was still non-existent then and M Boire seeked to overcome this need by offering his compatriots the option to pay contributions to the company whom Invested funds Into Parisian buildings. In return, upon his retirement, an annuity would be given to him from the rents paid in the building. With this company, the Catteau family moved from operations to real estate and acquired 29 buildings in Paris and Toulouse.
In 1998, Catinvest further diversified its business and opened the first shopping center in the town of Plzen in the Czech Republic. Today this branch of the group is headed by Bertrand Catteau who is the grandson of Louis and son of Jean. He has 7 shopping centers in Romania, Hungary, Czech Republic and Poland.
In 2008, Philippe Catteau, the son of Jacques, was offered a piece land to the west of Paris in the commercial area of ​​Plaisir-Les Clayes-sous-Bois. The One Nation Paris Outlet adventure starts. The fourth generation of the family joined the company and the center opens its doors on December 4, 2013.
LOUISE,
THE MUSE OF ONE NATION PARIS OUTLET
THE "FASHION AGENT" SPIRIT OF ONE NATION: BRANDS AND PRICES THAT CANNOT BE FOUND ELSEWHERE
Traveling the world to unearth the most beautiful brands and to explore the scope of the French know-how: this is the daily life of the One Nation Paris Outlet team.
In a world where shopping centers have become too standardized, where we find the same brands at prices often too high, our goal is to surprise you and see your smile when discovering new brands at incredible reduced outlet prices.
We wanted this spirit of finders and adventurers to live with us every day and every moment … That is how our muse, Louise, was born. Louise is a "fashion agent" wearing a heroin outfit. She is fully equipped to travel the world and overcome difficulties when intruding In every nook and cranny; where sometimes the most beautiful know-how of the fashion world can be discovered.
Fashion lovers are part of a one and only big nation. Louise and all our teams do everything to make One Nation the most beautiful expression of it.
At One Nation Paris, you will not only find the most renowned French & international brands but also:
The only outlet stores in the world or in Europe of brands such as : Brooks Brothers, Pyrenex, Bellerose., Majestic Filatures, agnès b., Jump&Co, Tartine Et Chocolat, Liu Jo, Bensimon…
The biggest Galeries Lafayette Outlet,
The largest health and beauty store in France and,
Exclusive restaurants such as Trattoria Locale, Lou-Licious or Maison Foude.