Suncoo
One Nation Paris Outlet
THE STORY
Since 2010.
Colour combos, vibrant prints, details galore, perfect cuts…
Oh so Parisian and contemporary, Suncoo, born in 2010 from the encounter of two connoisseurs, Stella and Thomas, injects a whole lot of freedom into the female wardrobe.
The adventure seemed like an obvious choice. In 2010, Stella, a fashion fanatic since her childhood, founded Suncoo, a 100% Parisian brand. Inspired by her travels, design and the ultra-chic French lifestyle, the designer and artistic director came up with a modern wardrobe for eternally elegant women. Boho knits, mix & match, colourful prints and feminine details… the Suncoo collections accompany women in their everyday life, making them even more beautiful.
THE SUNCOO WOMAN
Is free, elegant and adventurous, both in life and in her style. Her high standards have become a real lifestyle. The Suncoo woman's wardrobe is composed of styles that reflect her personality and give her the energy she needs on a daily basis. "The Suncoo women is defiantly modern and leads several lives.  Her wardrobe is the crutch that helps her through the day. She feels strong in a skirt, cool in trousers, protected by our knitwear and combative in a wrap dress," admits Stella. In short, the Suncoo woman is the perfect ambassador of legendary, effortless-chic style.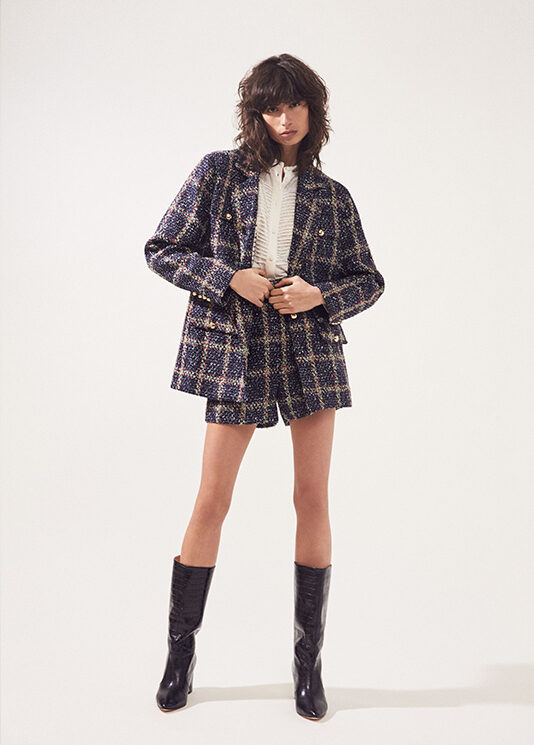 Practical information
Suncoo
Suncoo Outlet offers One Nation Paris its collections marked down all year-round with reductions of between -30% to -70% off regular retail prices depending on the time of year (see conditions in store).
OPENING – SEPTEMBER 2021