Bellerose Outlet
One Nation Paris Outlet
The belgium brand was Founded in 1989. Its name comes from a suburb on the outskirts of New York. Bellerose products are authentic, well-designed, comfortable and carefree. From graphic T-shirts and floaty dresses to streetwear-inspired sweatshirts and jeans, the Brussels natives privilege craftsmanship, comfort, quality fabrics and a touch of humour in their designs. Family is on the the brand's key influences and also endeavours to make each of their pieces ethically and sustainably.
Bellerose offers collections, for men, women, boys and girls, based on one core theme : a univers full of travels, passion for architecture and a shared desire to tell a story. 
The brand dresses people who don't get changed three times a day. Whether it's the weekend or during the week, they put the same thing on during the day and when they go out at night. Bellerose is a lifestyle, which is reflected in the feel of the brand. It's relaxed and familiar, there are no rules.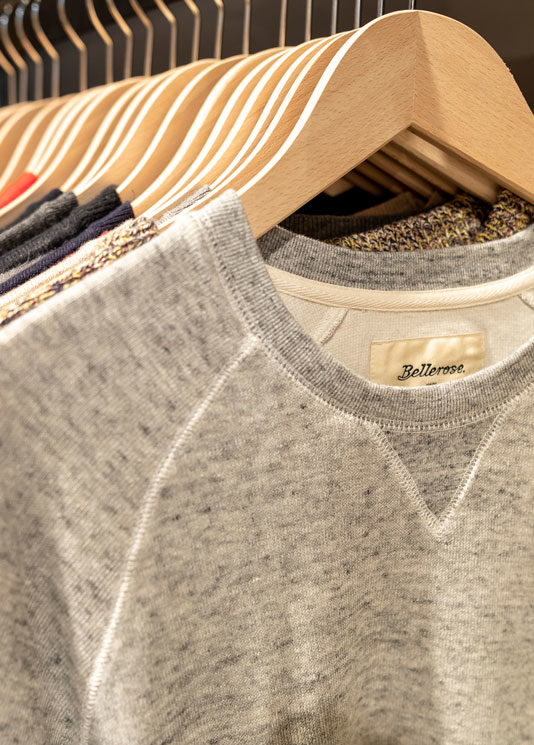 Bellerose Outlet
One Nation Paris Outlet
Bellerose Outlet Outlet offers One Nation Paris its collections marked down all year-round with reductions of between -30% to -70% off regular retail prices depending on the time of year (see conditions in store).
Find Bellerose Outlet on the ground floor
Contact the store at : +33 (0)1 30 43 47 01